Soybean oil
produced from GMOs refined Ph. Eur.
| | |
| --- | --- |
| Origin | The soya beans of our soya oil are sourced worldwide. |
| Certificates | Kosher |
| Article number | 300031 |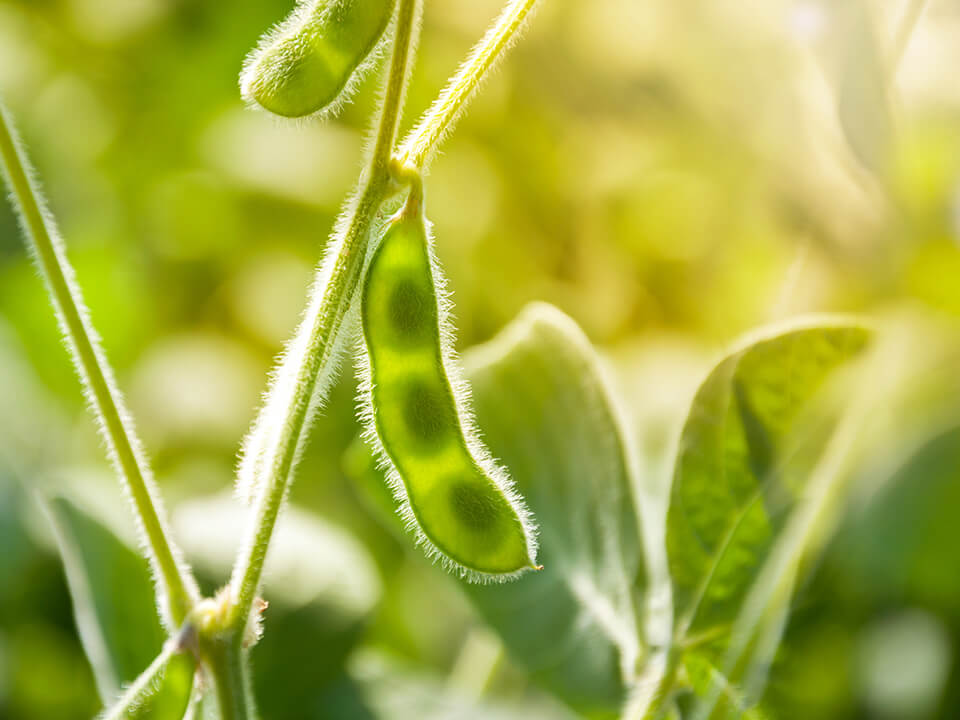 Soybean oil is obtained from genetically modified soybeans (seeds of Leguminose Glycine max. L.) by pressing or by extraction and then refined. The oil is produced using methods and materials that ensure that the brassicasterol content in the sterol fraction of the oil is a maximum of 0.3%.
Clear, pale yellow liquid; practically insoluble in ethanol 96%, mixable with petroleum ether (distillation range 50 - 70 °C).
Soybean oil produced from GMOs refined Ph. Eur.
Gustav Heess
After harvesting, the soybeans are dried, cleaned, peeled, crushed and treated with heat. In the next step, the oil is extracted from the beans by pressing, but usually by (solvent) extraction. In the next step our soybean oil is gently refined.
In contrast to commercially available soybean oil, our soybean oil has a higher quality standard. Our soybean oil is always specified according to the latest version of the European Pharmacopoeia (Ph. Eur.). Therefore, we monitor our soybean oil produced from GMO refined Ph. Eur. according to a special test plan and have designed our complete supply chain including quality control and storage in such a way that mixing with other oils is excluded.
This allows us to offer both GMO (Genetically Modified Organisms) and Soy IP (Identity preservation) oil.
Cosmetics

Soybean oil makes the skin soft and smooth
The high proportion of alpha-linolenic acid helps to regenerate the skin
The lecithin it contains penetrates deep into the horny layer of the skin
Well suited for brittle and cracked skin
Soybean oil restores moisture to dry skin
Is used in skin creams and shower baths

Food

Basis for wide use in the food industry, e.g. in margarine, edible oil, salad dressing, mayonnaise, potato chips and in deep-frozen products
For the manufacture of confectionery
The smoke point of soybean oil is 230°C and is therefore ideal for cooking and baking
Production of baby food

Pharmaceutics

Is used for skin diseases
Used as an active ingredient carrier for lipid-soluble plant ingredients and vitamins
Use as energy source for intravenous nutrition
INCI name: Glycine Soja Oil
CAS number: 8001-22-7
Botanical name: Glycine max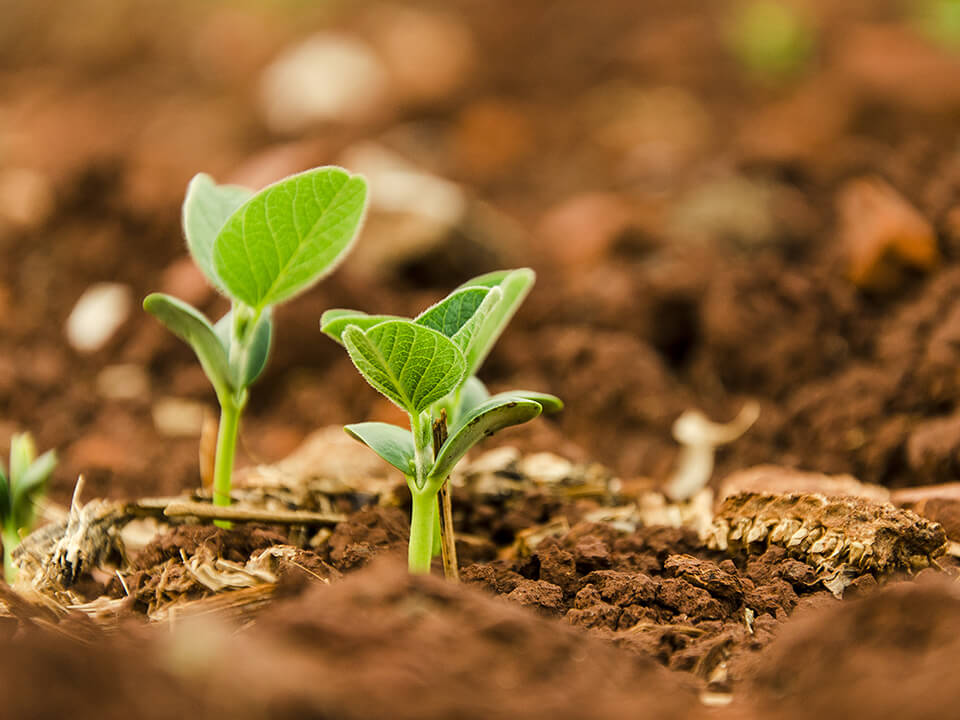 Sustainability & responsibility
The soya extraction meal and soya press cake resulting from oil production is generally used as animal feed in animal husbandry. Accordingly, there is no waste in the production of soybean oil and the product is fully recycled. Due to its enormous economic importance, the cultivation of transgenic soya, which has been made resistant to the use of herbicides, is now predominant, especially in the USA and Argentina. If one compares the area under cultivation of genetically modified material with the total area under cultivation of the plant, soya clearly occupies a leading position among all crops. Today, more than half of the world's soybean harvest is GMO soybean. However, no other agricultural crop can produce such a high yield of protein as soya. That is why the importance of soybeans for feeding mankind will continue to increase. The growing plants bind nitrogen and thus have positive effects on soils. This positive characteristic of the plant means that there is no need for artificial nitrogen fertilization on soybean fields.
Soya is traded in bulk product and therefore the differentiation between soybean GMO and GMO free soybean is important already at harvest. Harvest, transport, processing and storage must be clearly separated to avoid mixing. We have organized our quality controls and storage according to the principle of strict separation to ensure that these two products are always clearly and verifiably separated.
25,000 kg
Tank truck
900 kg
IBC
190 kg
Drum
27 kg
Canister
---
General durability: IBC & canister 6 months, drum 18 months
Nutritional values & composition
| | |
| --- | --- |
| Nutritional value | (per 100 g) |
| Energy | 3700 kJ / 900 kcal |
| Fat | 100 g |
| Saturated fatty acids | 15 g |
| Monounsaturated fatty acids | 26 g |
| Polyunsaturated fatty acids | 59 g |
Composition
| | |
| --- | --- |
| C16:0 Palmitic acid | 9 – 13 % |
| C18:1 Oleic acid | 17 – 30 % |
| C18:2 Linoleic acid | 48 – 58 % |
| C18:3 Linolenic acid | 5 – 11 % |
You want to buy Soybean oil?
Ask Gustav Heess now free of charge and without obligation. We deliver Soybean oil ...
More Soybean oil-qualities
Here you will find more information about Soybean oil &