| | |
| --- | --- |
| Origin | Our beeswax white Ph. Eur. comes from Asia and Africa. |
| Article number | 502031 |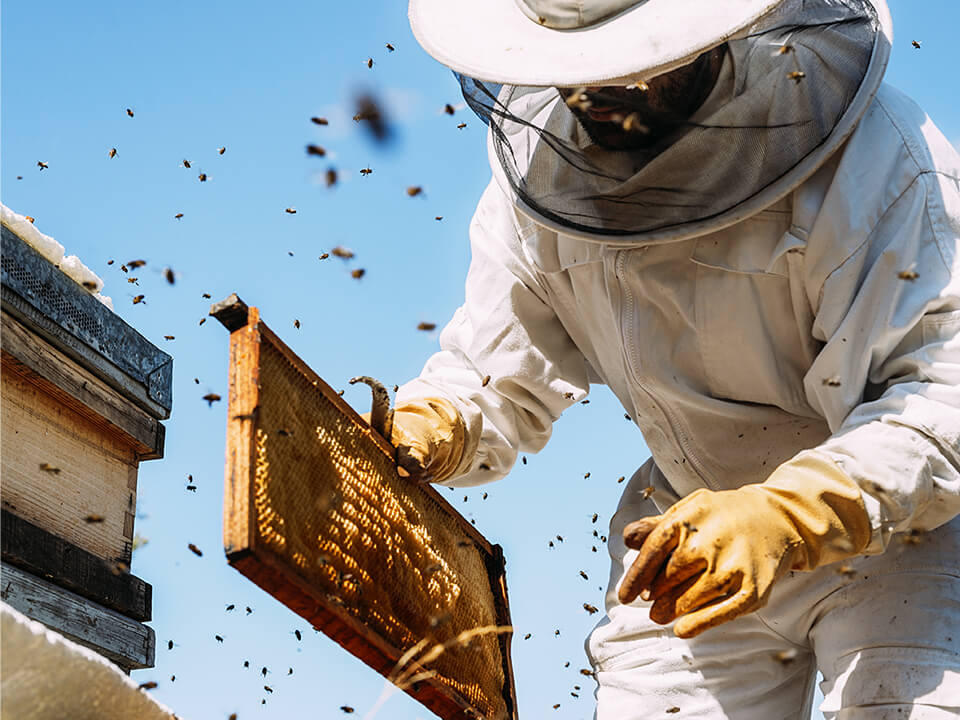 White beeswax is obtained by bleaching yellow beeswax.
White or yellowish-white pieces or plates, translucent when thin, with a fine-grained, matt and non-crystalline fracture; when warmed in the hand they become soft and malleable. Odour similar to that of yellow beeswax, though fainter and never rancid.
Beeswax white Ph. Eur.
Gustav Heess
Our beeswax white is obtained by melting the emptied combs of the honey bee (Apis mellifera L.) with hot water. In the next step the melt is cleaned from solid impurities. After cooling, the solidified yellow beeswax is obtained. In order to obtain white beeswax, it is bleached in a subsequent step using oxidizing agents. All production steps and analyses comply with the specifications of the Pharmacopoeia Europaea (Ph. Eur.).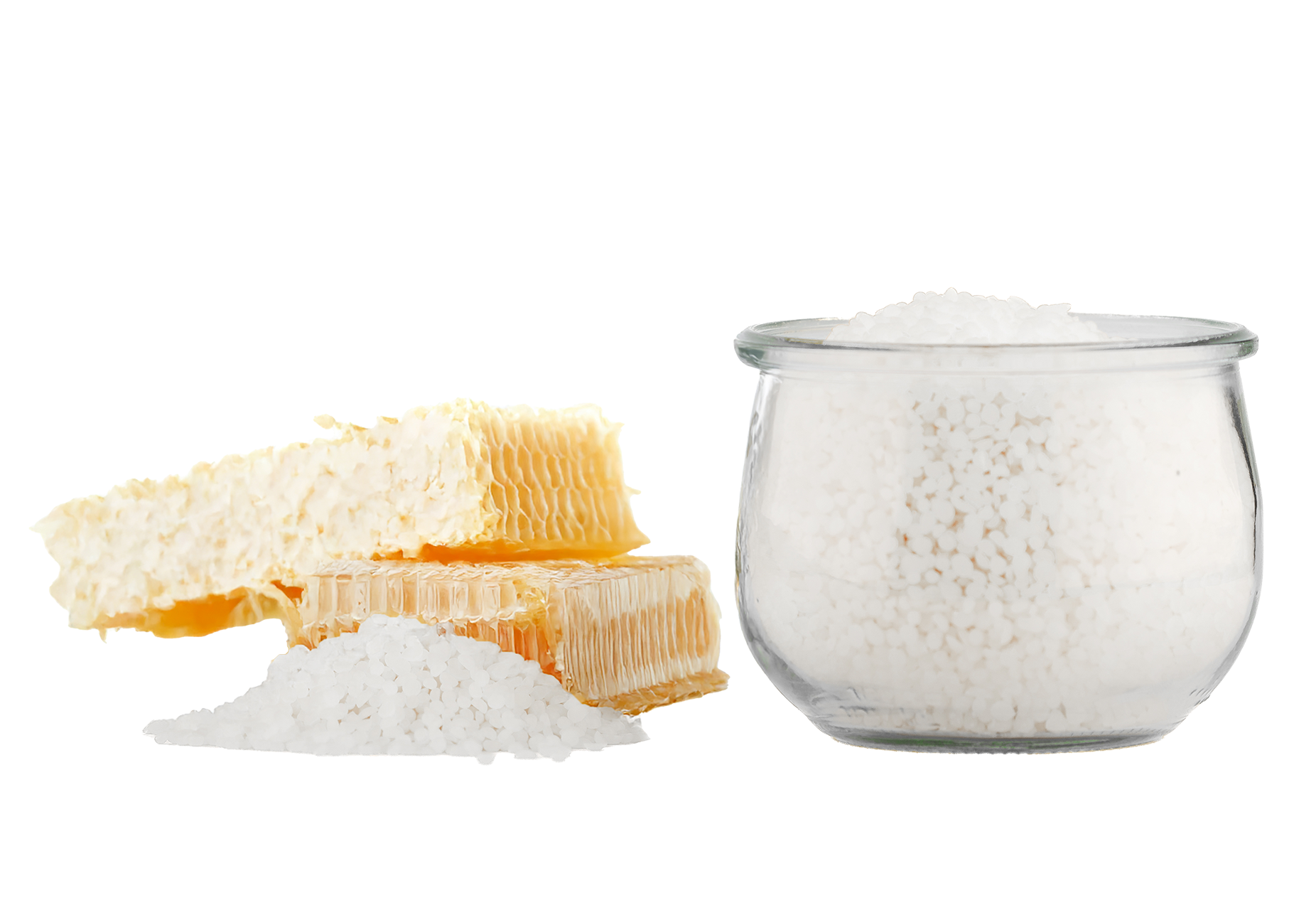 Cosmetics

Due to its hardness beeswax white cannot be used directly as an ointment base, but because of its high water retention capacity in mixtures with liquid paraffin or oils it serves as an emulsifier in lipsticks, face creams, lotions, mascara, eye creams, eye shadow, make-up, cornea-removing agents (rub-off cream) and nail-white sticks.

Food

viscosity regulator in soft gelatine capsules
gummy bear coating
food additive

Pharmaceutics

dental technology (tooth imprints)
INCI name: Cera Alba
CAS number: 8012-89-3
20 kg
Bag
---
General durability: 24 months
Ask Gustav Heess now free of charge and without obligation. We deliver Beeswax ...
More Beeswax-qualities
Here you will find more information about Beeswax &