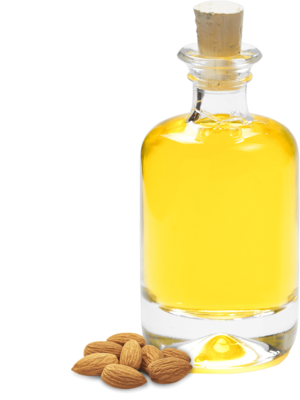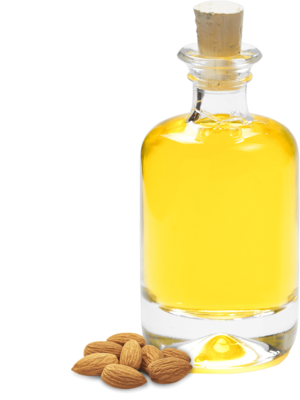 | | |
| --- | --- |
| Origin | Our cold pressed almond oil is 100% from California. |
| Certificates | Kosher |
| Article number | 208020 |
Request Almond oil cold pressed now Download product information Request safety data sheet Download specification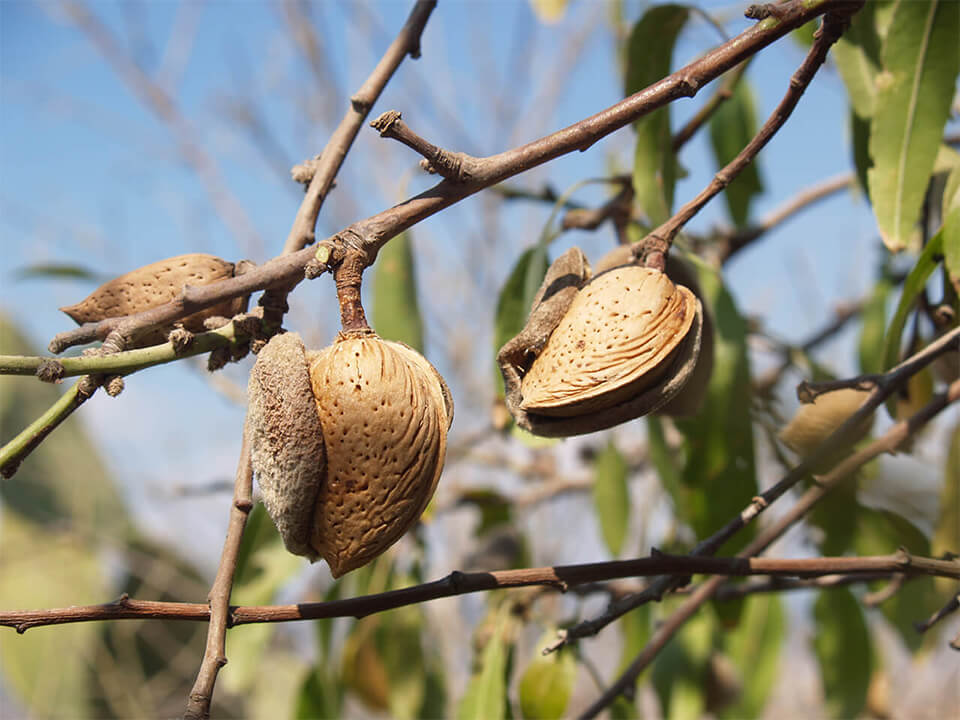 Cold pressed almond Oil is the cold pressed fatty oil obtained by cold expression from the ripe seeds of Prunus dulcis (Miller) D.A. Webb var. dulcis or Prunus dulcis (Miller) D.A. Webb var. amara (D.C.) Buchheim or a mixture of the two varieties.
Almond oil cold pressed is a yellow, clear liquid.
Almond oil cold pressed
Gustav Heess
We produce our almond oil cold pressed in our production unit Caloy in Modesto, California. Our production is the world's largest producer of almond oil.
For our high quality almond oil cold pressed we only use the selected high quality ripe almonds of the sweet almond varieties Prunus dulcis (Miller) D.A. Webb var. dulcis or Prunus dulcis (Miller) D.A. Webb var. amara (D.C.) Buchheim or a mixture of both. We have been working with our Californian farmers for many years. In regular audits, our quality management checks the cultivation conditions and compliance with our agreements. This enables us to guarantee not only permanent availability, but also consistently high quality.
We press our almond oil cold pressed in our own oil mill with four presses individually developed and manufactured for us by the company "Kernkraft" in Germany. These unique, technically new presses enable us to achieve the highest quality cold pressing of almonds.
Many oil mills have frequent product changes and therefore use their universal presses for different oils. We focus exclusively on nut oils, thus avoiding any mixing. Using our special presses for nut oils enables us to produce a higher quality than with universal presses. We obtain our almond oil cold pressed by gentle mechanical pressing. We work without additional pressing aids. Thus, we produce 100% high-quality almond oil with a gentle process.
As world market leader for almond oil, product quality and delivery reliability are particularly important to us. For this purpose, we maintain large storage capacities in the USA and in various European countries. This enables us to ensure supply anywhere, anytime and just in time. We not only promise security of supply and delivery – we can guarantee it.
Our 6-stage quality control system ensures seamless quality control:
by our agricultural engineers on the field
by our own Caloy laboratory at the delivery of almonds
by monitoring the gentle pressing process with our special nut presses
after gentle pressing to oil
final inspection of the oil before it is stored in our own tanks
before delivery to the customer by our officially DIN EN ISO/IEC 17025 accredited Gustav Heess laboratory in Germany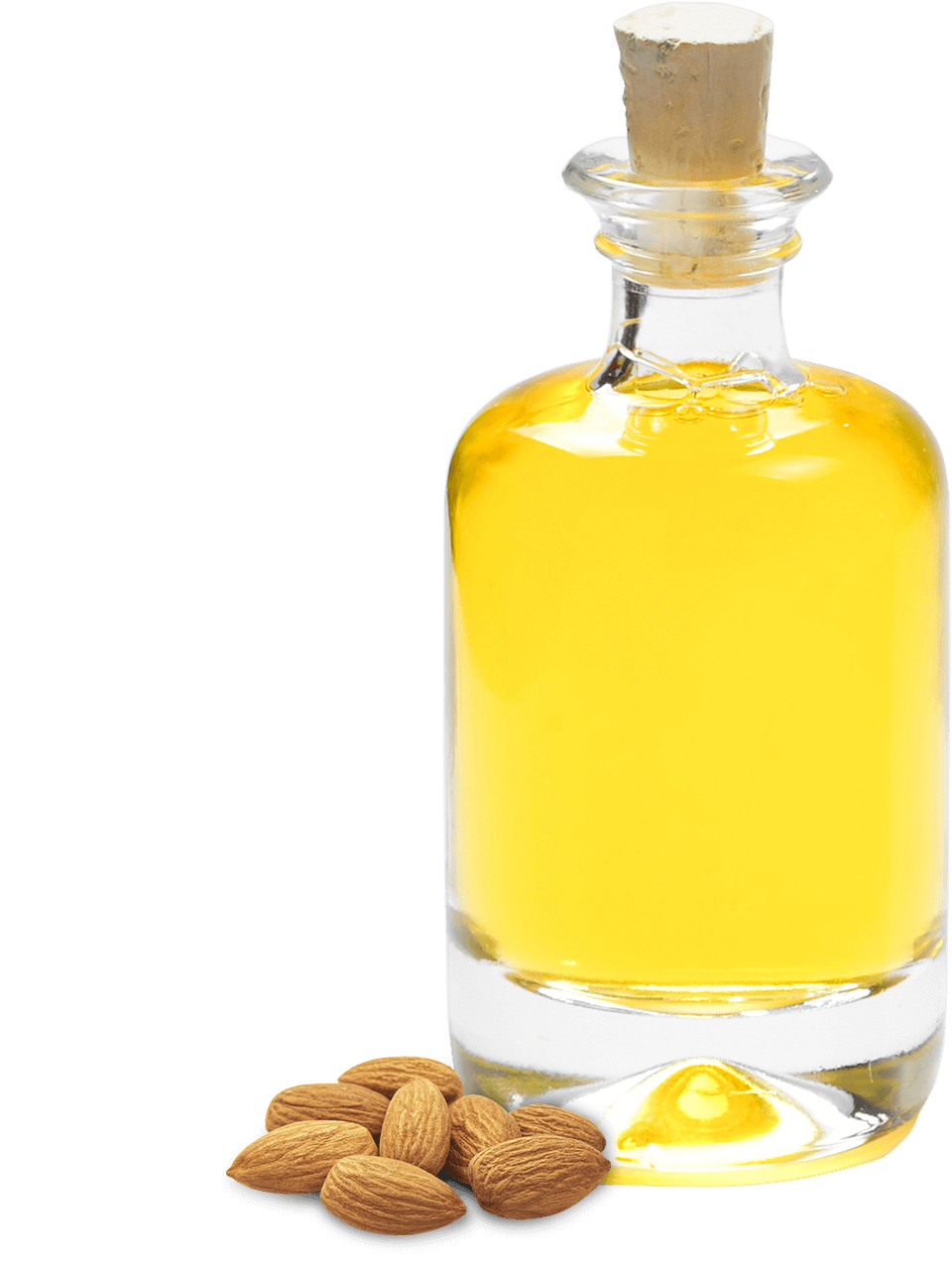 Cosmetics

Versatile base oil for all skin types
Penetrates well into the skin and greases the skin
Soothing for rough, scaly and dry skin
Very good massage oil
Use in baby care products, lip balms and hair care preparations

Food

High quality salad oil and cooking oil, frying at low temperatures
Suitable for the preparation of desserts due to its almond flavour
Part of the Mediterranean diet due to the monounsaturated fatty acid distribution and therefore very healthy
INCI name: Prunus Amygdalus Dulcis Oil
CAS number: 8007-69-0 / 90320-37-9
Botanical name: Prunus Dulcis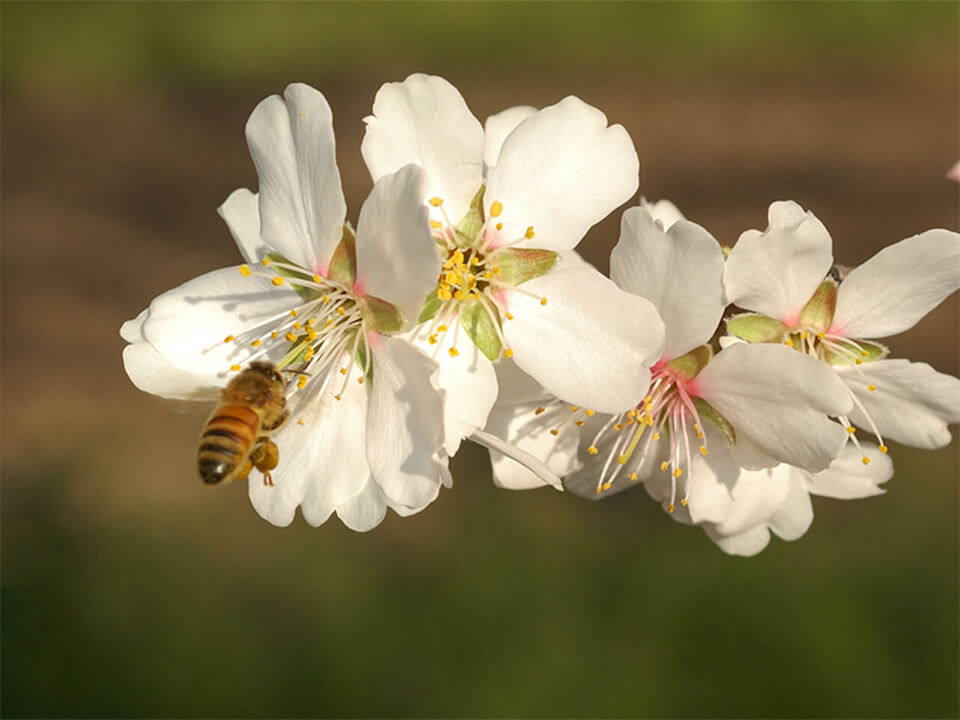 Sustainability & responsibility
In California, more than 90% of almond farms are family businesses, which are mostly managed in the third or fourth generation. In addition, almost three quarters of almond farms are smaller than 40 hectares. With the Almond Sustainability Program (CASP) introduced in 2009, sustainability measures are implemented in the areas of water, air quality, energy and land (nutrient use, pest control and bee health). Water consumption is a particularly important issue in the cultivation of almonds. This has been reduced by 33% using micro-irrigation systems, irrigation on demand rather than on time, and by optimising irrigation through soil maps per 0.5 kg of almonds.
Waste is minimized by using all the by-products of almond cultivation. Besides the almond kernel, the two by-products shell and skin are used as animal feed and as stable bedding.
Bees are the most important helpers on the almond farm, as they are needed for pollinating the almond blossoms. Through the Honey Bee Best Management Practices (BMPs) program, the almond farmers actively support bees and as one measure, 93% of the farmers offer the bees clean water to drink and cool down during the pollination period.
Our own production facility Caloy is strategically located in the middle of the growing area. This saves CO2 through short transport distances and guarantees a fresh quality of the almonds.
25,000 kg
Tank truck
900 kg
IBC
190 kg
Drum
27 kg
Canister
---
General durability: canister 12 months, drum 18 months, IBC 6 months
Nutritional values & composition
| | |
| --- | --- |
| Nutritional value | (per 100g) |
| Energy | 3,700 kJ / 900 kcal |
| Fat | 100 g |
| Saturated fatty acids | 9 g |
| Monounsaturated fatty acids | 68 g |
| Polyunsaturated fatty acids | 23 g |
Composition
| | |
| --- | --- |
| C16:0 Palmitic acid | 4 – 9 % |
| C18:1 Oleic acid | 62 – 86 % |
| C18:2 Linoleic acid | 7 – 30 % |
You want to buy Almond oil?
Request now free of charge and without obligation from Gustav Heess. We deliver Almond oil ...
We offer Almond oil in the following packaging units:

Tank truck
25,000 kg

IBC
900 kg

Drum
190 kg

Canister
27 kg
More Almond oil qualities
Here you will find more information about Almond oil &