Our Carnauba wax qualities
We carry Carnauba wax in the following qualities for you
| | Cosmetics | Food | Pharmaceutics |
| --- | --- | --- | --- |
| Carnauba wax Ph. Eur. in pastilles | | | |
| Carnauba wax organic in pastilles | | | |
In addition to its use in the food, cosmetics and pharmaceutical industries, it is also a popular care product for everyday objects. It is used to produce self-gloss emulsions, carbon paper and for smoothing special papers (art prints). It is also used for candle production, once in the production of records. Another large field of application is the cleaning industry. There it is used as an admixture in shoe care products, floor and furniture waxes as well as polishing wax in car paint care.
INCI name: Copernica Cerifera Cera
CAS number: 8015-86-9
Botanical name: Copernica Cerifera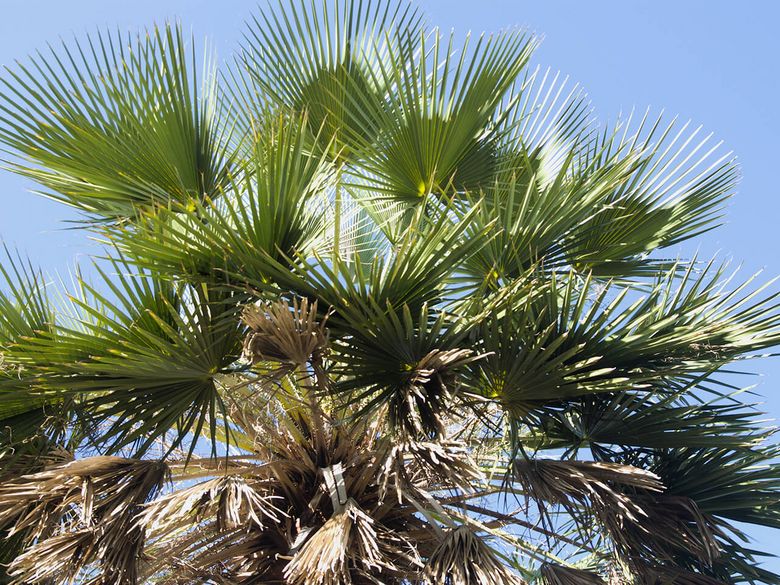 The Carnauba palm
Carnauba wax is a purely vegetable wax, which is extracted from the leaves of the carnauba palm, which is mainly found in northern Brazil. The wild growing palm can grow up to 15 meters high. In the dry season it forms wax scales on both sides of its fan leaves, which are about 2 m long, which protect it from drying out.
The wax is obtained in the dry season by cutting 6-8 leaves from the carnauba palm every 2 months. Afterwards, the loosened wax scales, due to the natural shrinking of the leaves, are knocked off, stripped off, brushed or mechanically dewaxed. In the raw state the colour of the wax is yellow, green-yellow to dark grey (the colour depends on the amount of cleaning required).
A carnauba palm produces 150-180g of wax per year, which corresponds to a yield of 5g wax per 100g leaf material.
Would you like to be informed about the general market situation of Carnauba wax and our other products?
subscribe to market report
Cultivation & yield
The only country with significant carnauba production is Brazil. The main production takes place in the state of Piaui.
At present, no plantations are cultivated, as newly established plantations take about 20 years to produce adequate amounts of carnauba. The natural carnauba stocks are harvested at regular intervals.
The harvesting period is between July and September (in the dry season).
The annual production is about 20,000 tons.
Already 300 years ago the wax was appreciated and loved by the Brazilian Indians.
25 kg
Bag
---
General durability: 60 months
You want to buy Carnauba wax?
Ask Gustav Heess now free of charge and without obligation. We deliver Carnauba wax ...
We offer Carnauba wax in the following packaging units: