Organic babassu oil
refined
| | |
| --- | --- |
| Origin | Our refined babassu oil organic comes from wild collection and 100% from Brazil. |
| Certificates | analog EU organic |
| Article number | 150130 |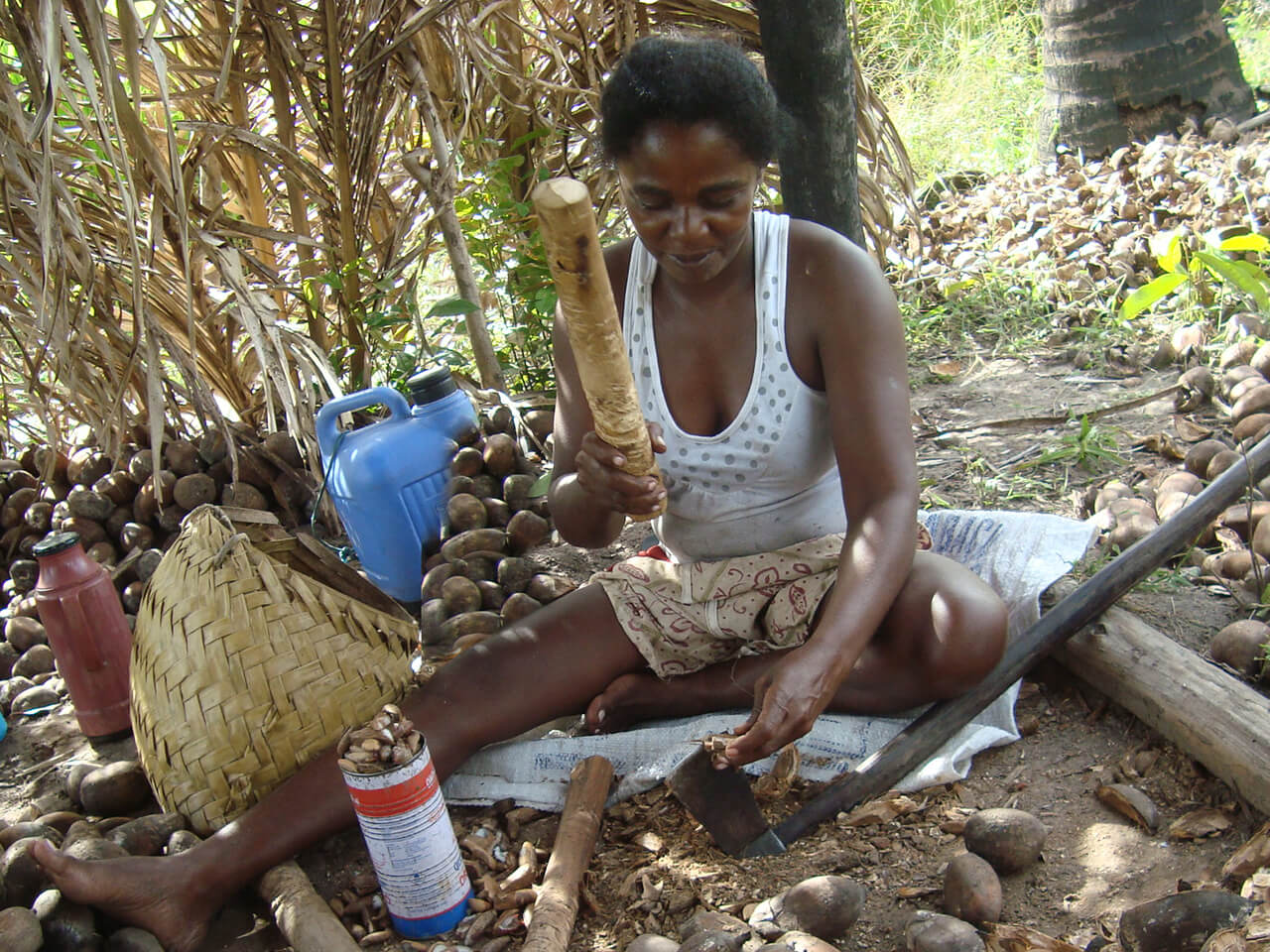 Organic babassu oil is obtained from the organic seeds of the babassu palm Orbignya Oleifera (Palmaceae) by pressing and subsequent refining.
A light yellow to white unctous mass with slight characteristic odour.
Organic babassu oil refined
Gustav Heess
The babassunut is one of the hardest nuts in the world. It is opened by hand with an upturned axe and a wooden club which pushes the axe blade into the nut. The kernels contained in the nut are collected and transported to the oil presses, where the raw babassu oil organic is obtained, which is then refined.
We work together with a non-profit cooperative from the Maranhão, which aims to improve the quality of life of rural babassu nut growers and to preserve them. This includes basic rights, such as equality, a right to food and education.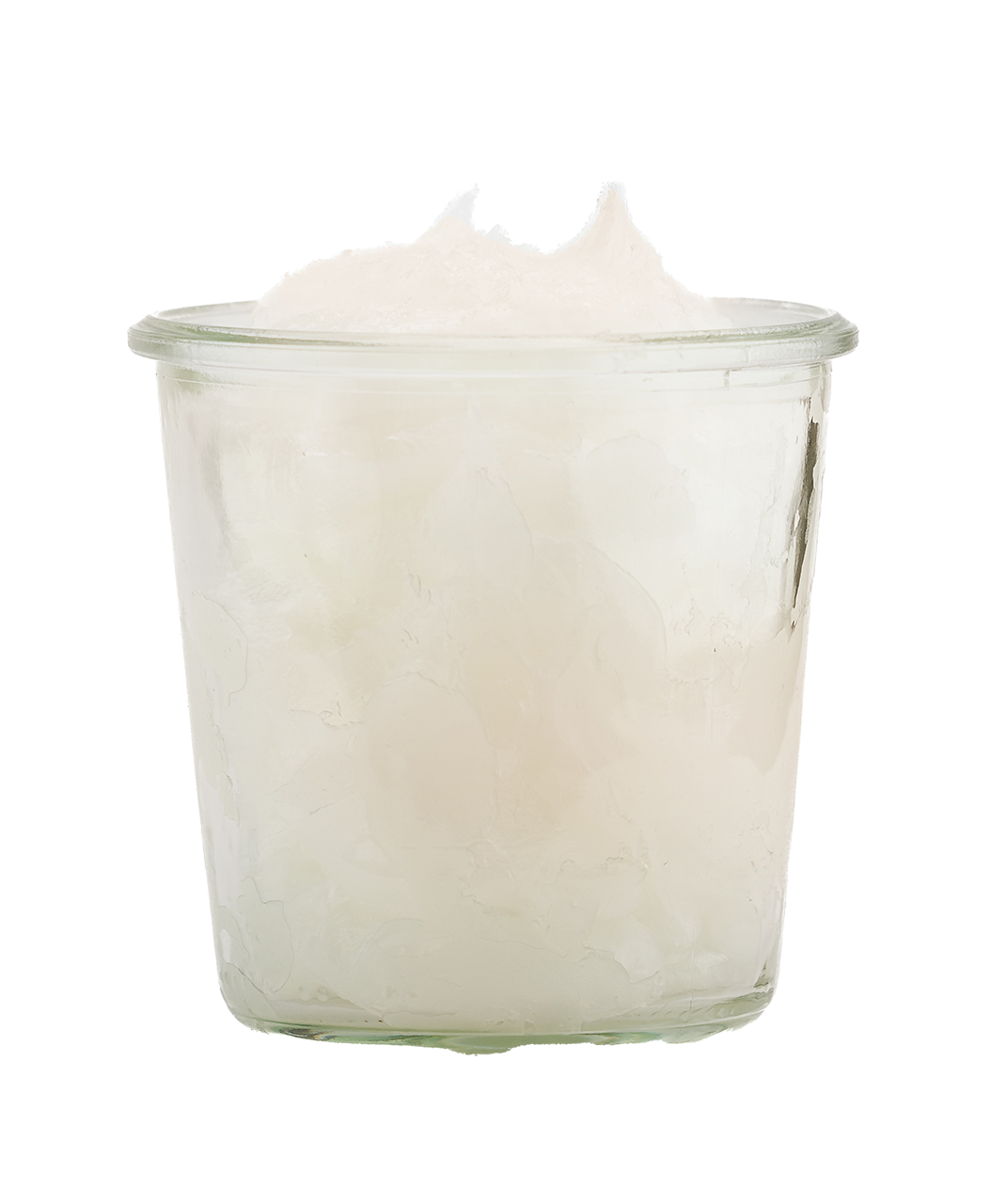 Cosmetics

With body contact the babassu oil begins to melt immediately and causes a silky, extremely smooth skin feeling. When it melts, a slight cooling effect is produced, which is perceived as a feeling of freshness.

It has a high spreading effect, but at the same time it has a viscosity reducing effect when used in emulsions. Due to its versatile properties it can be used in a correspondingly flexible way. For example, in dry skin but also - thanks to its antimicrobial and cooling effect - in oily scalps and slight inflammations (also acne).

For soap manufacturers it is extremely popular as a base oil, as the strong creamy foam is perceived as smooth and supple.
INCI name: Orbignya Oleifera Seed Oil
CAS number: 91078-92-1
Botanical name: Orbignya Oleifera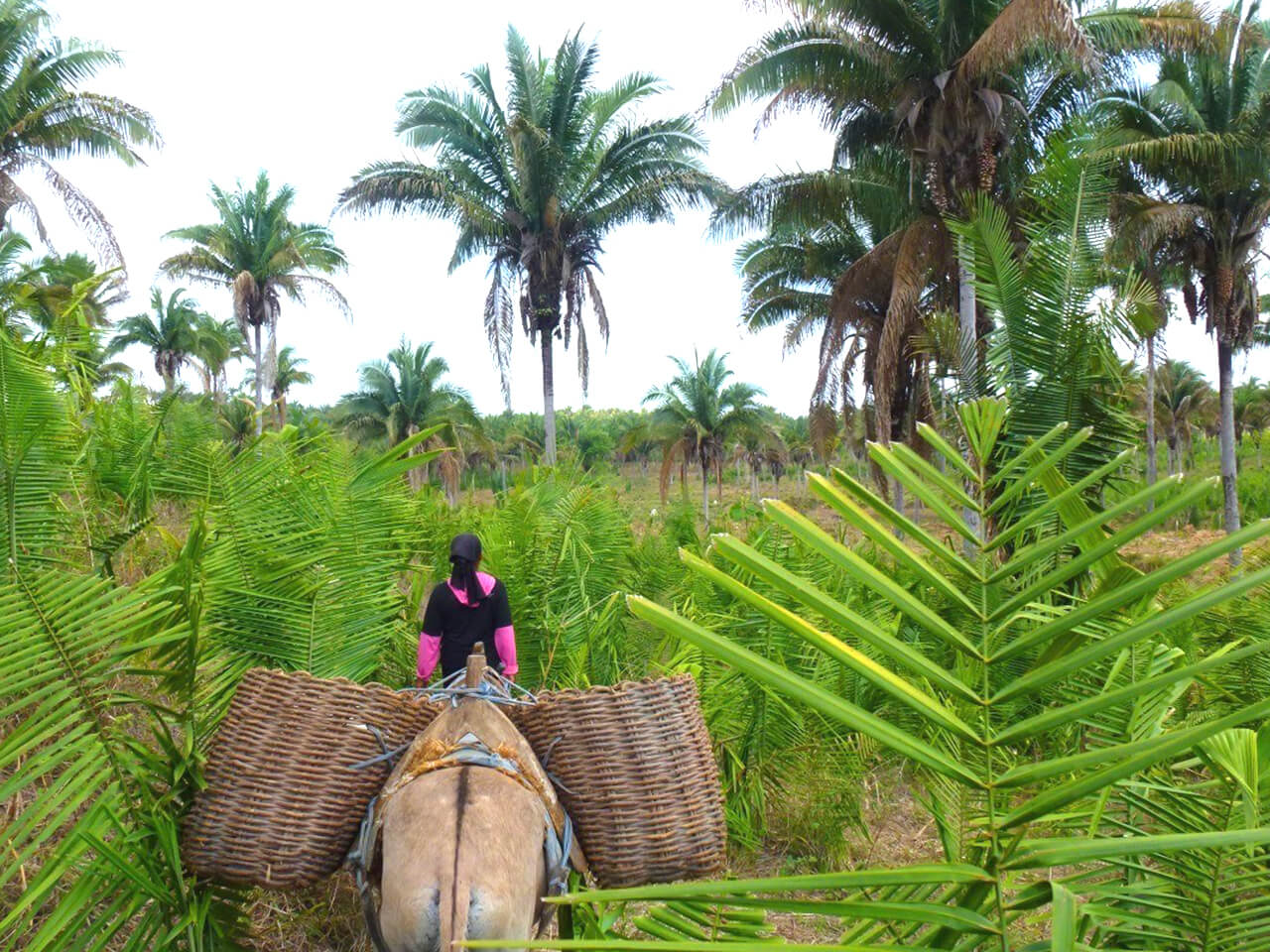 Sustainability & responsibility
By working together with a local non-profit cooperative from the Maranhão for several years, we protect the wild growing babassu palm from being displaced by other crops.
The "quebradeiras" depend on self-sufficiency of this nut in everyday life, as every part is used and is of essential importance. For example, the wood is used to build houses, bridges and benches; the leaves are used for roofs, walls, doors and windows because they are rainproof; the fibres for mats, torches or bird cages; the kernels for oil or soap and their remains as animal feed or fishing bait; the shell for charcoal, as the main source of fuel for cooking, and the resulting smoke as insect repellent.
25,000 kg
Tank truck
180 kg
Drum
25 kg
Drum
---
General durability: drum 18 months
Nutritional values & composition
| | |
| --- | --- |
| Nutritional value | (per 100 g) |
| Energy | 3700 kJ / 900 kcal |
| Fat | 100 g |
| Saturated fatty acids | 84 g |
| Monounsaturated fatty acids | 14 g |
| Polyunsaturated fatty acids | 2 g |
Composition
| | |
| --- | --- |
| C12:0 Lauric acid | 38 – 56 % |
| C14:0 Myristic acid | 11 – 27 % |
| C18:1 Oleic acid | 9 – 20 % |
You want to buy Babassu oil?
Ask Gustav Heess now free of charge and without obligation. We deliver Babassu oil ...
More Babassu oil-qualities
Here you will find more information about Babassu oil &