| | |
| --- | --- |
| Origin | Our refined Marula oil comes 100 % from Namibia. |
| Article number | 205030 |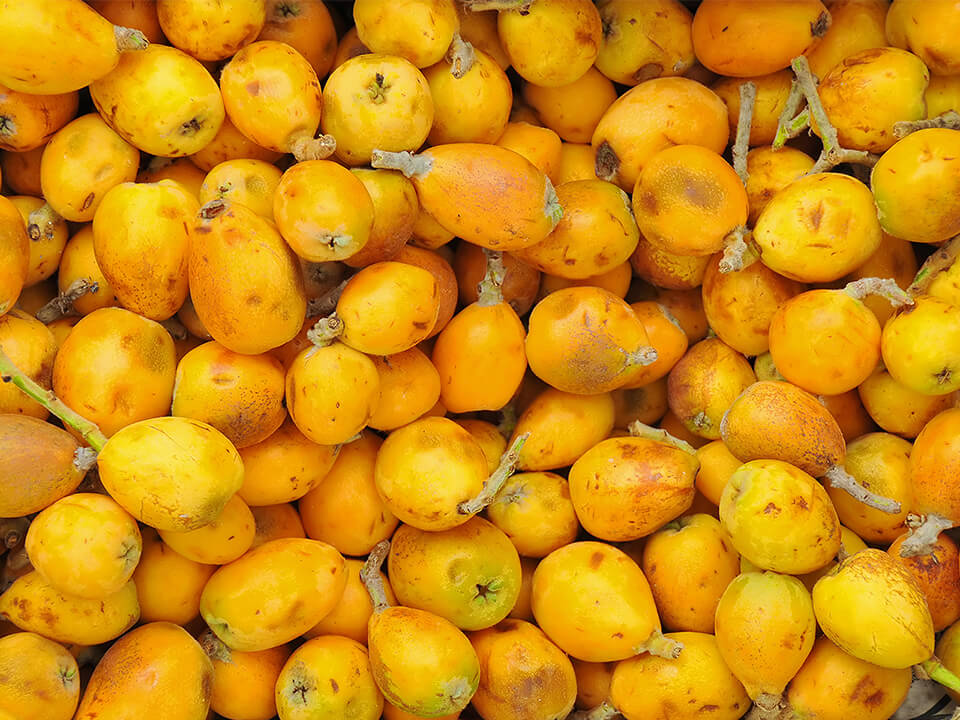 Marula oil is produced from the seeds of the Marula tree Sclerocarya bierra (Anarcadiacae) by expression and subsequent refining.
Lightly coloured oil with a mild smell, slightly turbid at room temperature.
Marula oil refined
Gustav Heess
The fruit is collected by the local women between January and April. As soon as the fruits fall from the tree to the ground they are ripe. First the juice is extracted manually. This can be processed into liqueur. The nuts are separated from their shells with a sharp horn from a cow and dried. Then the nut is cracked by hand with the help of a stone. The two to three kernels inside are gently cold pressed on site in Namibia. In a further step it is processed into refined oil. As soon as the oil arrives at our headquarters in Leonberg, it is subjected to strict controls by our Gustav Heess laboratory, which is officially accredited according to DIN ISO 17025.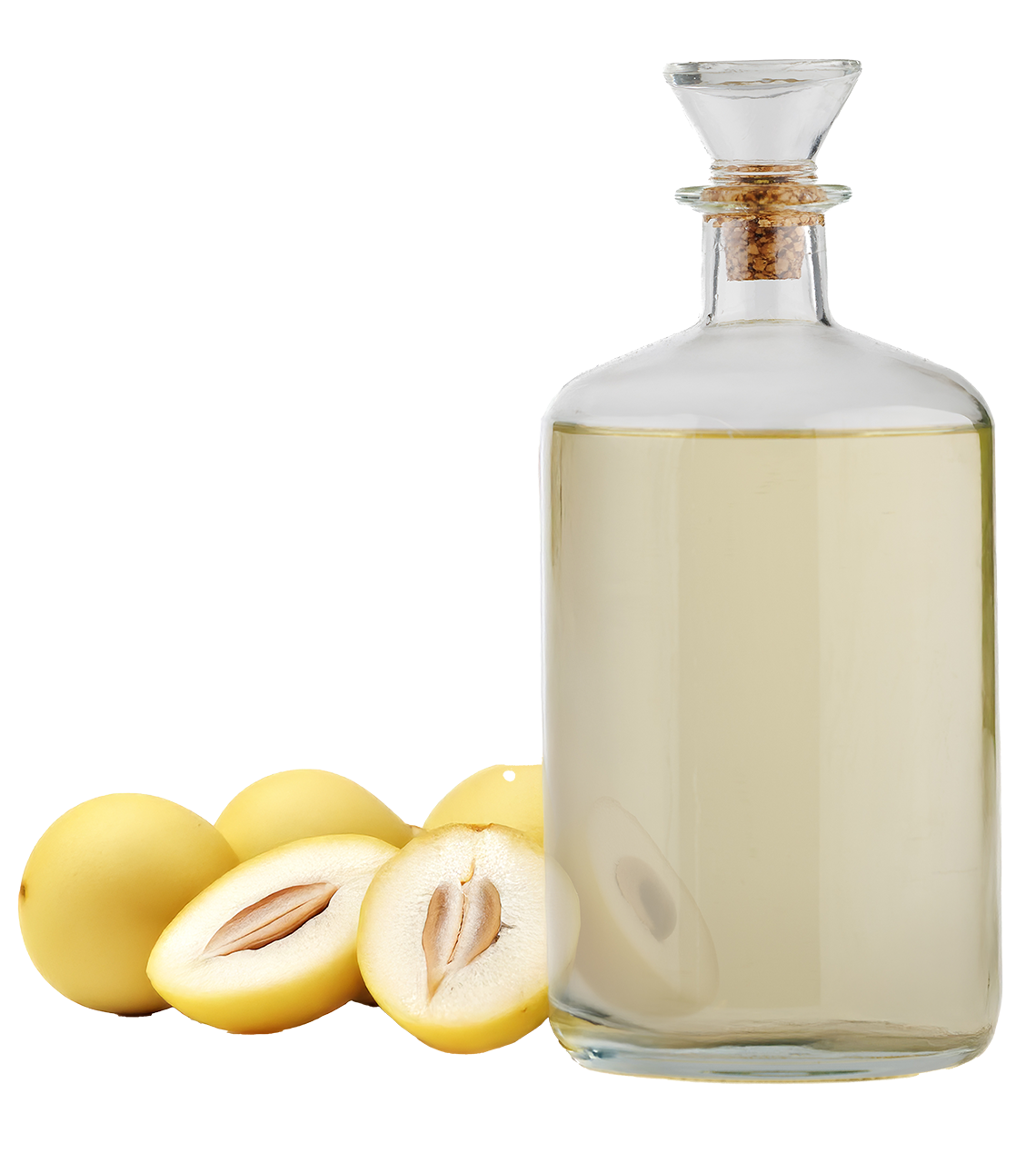 Cosmetics

Due to its high content of antioxidants as well as vitamin C, its cosmetic use is particularly popular in anti-aging products. Because of its fatty acid distribution (70 - 80 % oleic acid C 18:1) the oil penetrates well and deeply and contributes to a smooth skin. At the same time it acts as a massage oil for the skin as it is said to have a refatting effect and to protect the lipid layer. Its use in hair products is also popular because it gives hair more shine and suppleness. In its origin, the oil is sometimes even used as a cleanser for the body instead of water, as it is very neutral.
INCI name: Sclerocarya Birrea Seed Oil
Botanical name: Sclerocarya Birrea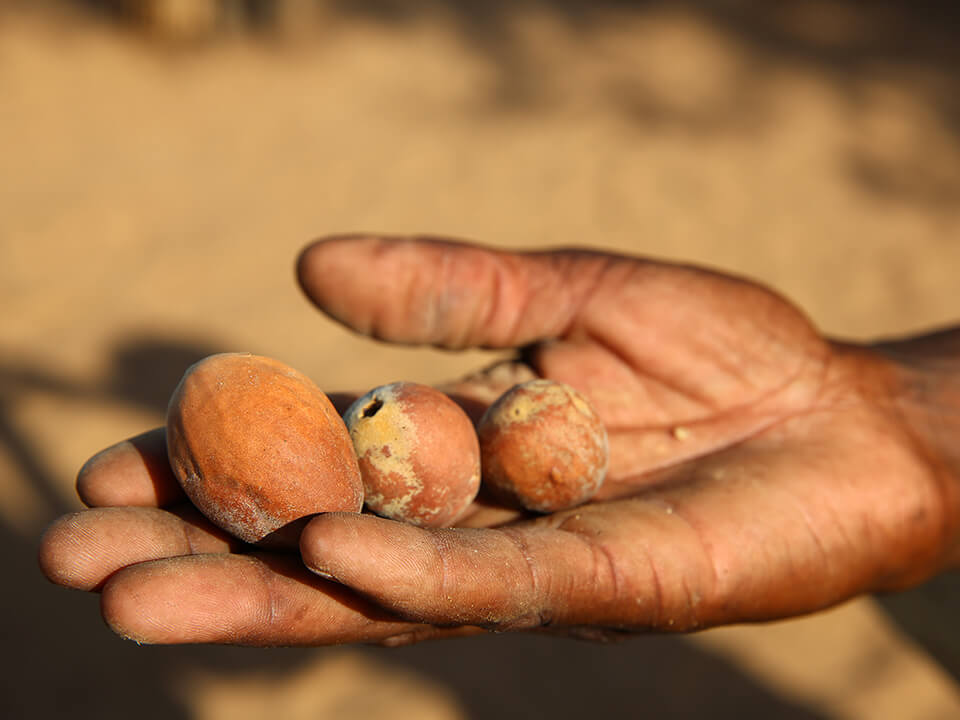 Sustainability & responsibility
Gustav Heess GmbH works together with a non-profit cooperative from the northern part of Namibia, which consists of around 2,500 women. The project aims to improve the quality of life of the rural population and the sustainable sale of the local product.
We also support the local production of marula oil and thus secure jobs at the source.
190 kg
Drum
27 kg
Canister
---
General durability: drum 18 months, canister 6 months
| | |
| --- | --- |
| C16:0 Palmitic acid | 9 – 13 % |
| C18:0 Stearic acid | 4 – 8 % |
| C18:1 Oleic acid | 70 – 80 % |
| C18:2 Linoleic acid | 4 – 9 % |
You want to buy Marula oil?
Ask Gustav Heess now free of charge and without obligation. We deliver Marula oil ...
More Marula oil-qualities
Here you will find more information about Marula oil &