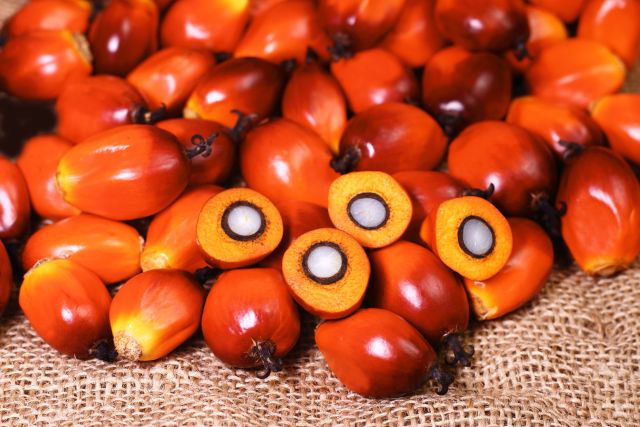 Market reports
Market Report October 2023
Current outlook, current market situation for soybean oil, rapeseed oil, sunflower oil, olive oil, almond oil, walnut oil and pistachio oil
General oils and fats complex
Soybean oil
In recent days, prices for soybean oil were declining a bit. This was mainly due to the fall in prices for diesel fuel and the resulting slightly lower demand from the biodiesel industry. Crop expectations for the U.S. soybean crop are at a 10-year low, whereas South American crops could increase by about 30 million tons. However, there is still a question mark behind this, as the current drought and heat in parts of Brazil could delay sowing and thus might have a negative impact on crops. It is still too early to make more accurate estimates. However, if conditions do not improve, this could have an impact on markets and pricing.
Rapeseed oil
Prices continue to be reinforced by demand from the EU biodiesel industry, where mainly rapeseed oil is used as feedstock. In Germany, blending increased by 2 % to approximately 1.5 million tons from January to July 2023. Imports of biodiesel into the EU have decreased significantly. Canola oil from the Black Sea region continues to enter the market. In Canada, the crop is progressing well. However, only small quantities are still available for the fourth quarter, as many oil mills and refineries have already sold their capacities due to high demand, particularly from the biodiesel industry.
Sunflower oil
Large volumes are available on the market and prices are still at a favorable level. Volumes from the Black Sea region in particular are pushing into the market, as Russian and Ukrainian crops are well above expectations. But here, too, oil mills and refineries are already well utilized for the fourth quarter.
Outlook
In the course of the coming year, the currently existing price levels might be reversed, as the availability of rapeseed and sunflower oil will decrease and palm oil production won't grow like it has in the same period of the previous year. Therefore the focus will increasingly be on the soybean crop in South America.
Olive oil
Olive oil production in the EU in the current season (22/23) was 1.39 million tons, the lowest in at least a decade. The coming crop will not be much better, barely reaching the 1.5 million ton mark. Volumes remain low again, especially in Spain. (about 700,000 tons in total). The first estimate of the Andalusian Ministry of Agriculture showed a slight increase for the most important production region in Spain of about 7 % to 550,000 tons (after 511,000 tons in 22/23). The first cooperatives have already started harvesting, but it is still too early to make any statements about quality this year. Rain continues to be lacking and temperatures are high. Italy expects a slightly better harvest than last year, but this is far from compensating for the low volumes in Spain. In Greece, however, significantly lower volumes are expected in the coming crop. As a result, price levels remain high.
Key products from the Gustav Heess production in the USA
Almond oil
The California Almond harvest is well underway, and processors are receiving loads from the huller shellers. In the coming weeks we will have a good idea how much the crop was impacted by wet weather in the south. The Almond Board of California has released its first position report for the new crop. Due to the lateness of the crop this year, only 70 million pounds were harvested in August, compared to 264 million pounds in August 2022. Sales for almonds continue to be strong with a 31 % increase in new sales for the month of August year-over-year.
Walnut oil
The USDA has released their crop estimate for the 2023 California Walnut crop. Current estimates are at 1.58 billion pounds, a small increase from 2022 production of 1.5 billion pounds. The Walnut harvest is just getting started in late September and may last well into November this year. It seems all California tree nuts are delayed for harvest this year.
Pistachio oil
Preliminary reports are pointing to a healthy and large incoming crop for California Pistachios. The current forecasts for global production have increased by 17 %, largely attributed to a great growing season in California. Carryover from the previous year is at record lows, so the large crop is coming just in time. Exports of California Pistachios also continue to increase, especially in Europe where there has been a 14 % increase in sales year over year. The processors are facing some challenges this year. The combination of late harvest, large supply, and increasing demands has caused a shortage in processors and there is some bottlenecking slowing down the shipment of processed pistachios.
Amended specifications
| | |
| --- | --- |
| 208020 | Almond oil cold pressed |
Visit our website for always up to date specifications.