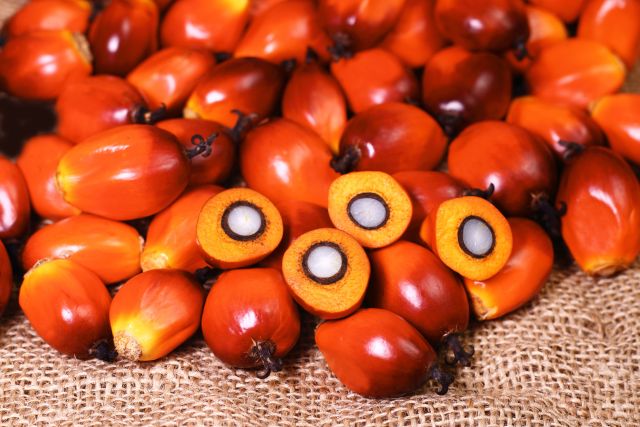 Market reports
General oils and fats complex
General
The prices for the most important vegetable oils in terms of volume (palm, soybean, rapeseed, sun, palm kernel, coconut) have increased in recent weeks to their highest level in the last decade. This is mainly due to the sharp decline in sunflower oil production and below-average palm oil production for this time of year. At the same time, various countries - first and foremost the USA - want to expand the production of biodiesel. This will create additional demand, which will further support the fixed price levels. From the middle of the year, palm oil production is expected to pick up again significantly, thus dampening the general upward price trend. Currently front dates are still very tight. Especially in the fourth quarter, prices could come back further when the new sunflower crop in the northern hemisphere will enter the market. It remains to be seen how weather conditions will develop in the main growing regions. It is still too early for more precise estimates of the harvest. What is certain is that many farmers have planted larger areas especially sunflowers, due to the high price levels. Further imponderables for prices are the potential export duties. Various producer countries have reserved these tariffs as a mechanism to keep food prices in their own countries too low.
Soybean Oil
The last US crop report was a surprise for many market participants, as the estimates of planted areas for soybeans in the USA were significantly under expectations. The report triggered increased buying activity by various funds, which led to short-term "limit-up" reactions in the prices for old and new-crop commodities on the Chicago exchange. Prices are still a bit lower than in previous weeks, because the supply of soybeans is actually a little greater than expected. The latest US crop is probably about 1.5 million tons larger than originally thought. The South American crop is now also taking off, contributing to the slight easing. Especially in the USA, weather conditions are now coming to the fore, which are of great importance for the growing of the new US crop.
Sunflower Oil
Sowing has started in Ukraine, with weather conditions turning out to be very favourable. Overall, a record sowing is expected in Russia and Ukraine. It is certain that the Russian government will also impose an export tax on sunflower oil, which will come into force by the new harvest at the latest. This is to be applied at prices of USD 1000/tons and above. It remains to be seen how this will affect actual growing activities. The prices for the old crop commodities for deliveries until October are still expected to remain quite stable.
Rapeseed Oil
Rapeseed oil prices remained almost unaffected by movements in the other vegetable oil markets. The fundamental data remain unchanged. A below-average harvest is expected, so there will be very little pressure on new crop quantities.
Result
The markets will remain relatively stable compared to the previous year. Hopes for good harvests in the northern hemisphere and expanding palm oil production are having a dampening effect on prices, especially for back dates. It is uncertain how the individual economies will develop once the Corona pandemic has subsided. The strong desire of politicians to improve climate balances will lead to increased demand for vegetable oils. Global bottlenecks on various important logistics routes are making freight more expensive and to some extent restricting the short-term availability of many raw materials. This in turn leads to significant price increases. For this reason, the initial focus of many market participants is on securing physical supplies for the respective productions. Finally, the activities of pure financial investors in the vegetable oil markets must not be forgotten. With the large sums of money at their disposal, they want to make profits. In this way, they have repeatedly caused the markets to make unprecedented price movements in recent months.
Key Products from the Gustav Heess Production in the USA
Almond oil
In April, the USDA released their acreage estimate. Last year, 1.25 million acres were harvested, this year they are seeing 1.33 million acres. Acreage is one part, the yield is the other. The formal subjective estimate will be released on 12 May, but USDA is estimating 2150 – 2200 lbs/acre putting the crop at 2.85 – 2.95 billion pounds. Other estimations are showing lower numbers at around 2.8 billion lbs. Prices on almonds are firm, many farmers believe prices will increase as inventory dwindles after several record shipping months.
Pistachio Oil
In California, the crop looks stable, too early to tell anything about nut set and blanks yet.
However, prices spiked based on news that Iran's crop may have a 50% loss due to frost.
Walnut Oil
Preliminary reports are that the crop will be smaller. This is based on hot weather earlier and then a surprise frost. There are also a lot of reports of farmers removing walnut orchards.
The USDA has not yet released a first estimation for walnuts.

Visit our website for always up to date specifications.