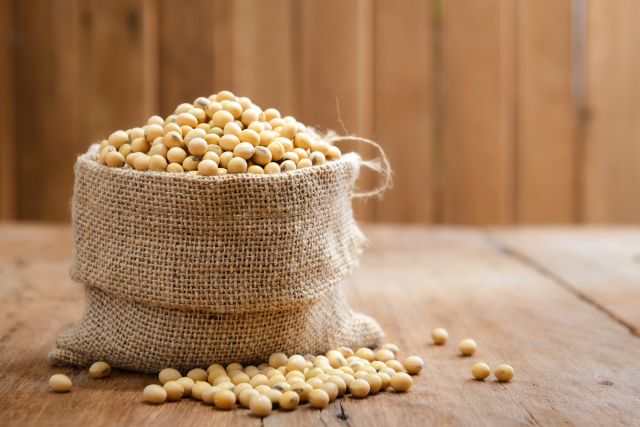 Market reports
General oils and fats complex
Soybean Oil
Due to the decreasing availability of sunflower oil and rapeseed oil and the still below-average production of palm oil, market participants have increasingly switched to soybean oil in the last time. Also Argentina has closed large purchase contracts in recent weeks. However, there are fears that the current above-average warm weather conditions could affect the harvest. Conditions in Brazil were also not good. Here experts feared crop losses caused by heavy rainfall. These developments resulted in a significant price increase for soya oil of over 65% in the last 10 months. Comparable levels were last seen in 2007 and 2011, when mineral oil prices were significantly higher and the situation is therefore not comparable.
Sunflower Oil
Sunflower oil prices reached a 13-year high last week. The premium on soybean oil increased to around USD 440/mt. The physically available volumes in Ukraine and also Russia will decrease significantly in the coming months until the new harvest. Therefore, prices are expected to continue to be fixed.
Rapeseed Oil
Rapeseed oil has also increased significantly like sunflower oil, palm oil and soybean oil.
Only small quantities are still available until the new harvest. The new harvest will be on the market from July.
Outlook
In Russia, but also in Ukraine, the area planted with sunflowers will increase significantly due to the currently attractive prices. The South American soybean harvests are more and more available to the market and palm oil production is also picking up again in Southeast Asia due to seasonal factors. This could calm the markets in the coming weeks. However, it must be taken into account that the demand of the biodiesel industry will remain high, as the blending quotas are being applied more and more strictly by governments. Another important factor in the recent price increases has been the activity of investment funds, which have become increasingly involved in the commodity markets. Large amounts of "cheap money" are seeking the best possible return opportunities. Especially in the short term, which has also accelerated the rise in prices of vegetable oils. If significant investors take profits here and exit, this could bring price levels back.
The inverse price situation will continue into the autumn until the new rapeseed and sunflower harvests are physically available on the market. In some cases, high premiums must be expected for short-term requirements, as alternative quantities become scarcer.
Olive Oil
Olive oil production in Spain in February was around 219.000 mt. This means that about 1.330.000 mt of olive oil have been produced so far from the 2020/2021 harvest. Production in March is usually somewhat lower, so that a total production of 1.440.000 mt is expected. Current stocks are about 1.190.000 mt as of 28.02.2021. With a monthly outflow of about 130.000 mt, stocks will be relatively low by the end of the campaign at the end of October. At the same time, exports to the USA will increase again after the import duties imposed by the USA on Spanish olive oil have been suspended for the time being. This could further increase demand. After the weather conditions have been quite good so far in spring, this could have a positive effect on the coming harvest. This can be seen in the olive blossom that takes place in May. If the olive trees bear many blossoms this year, a good harvest can be expected from November onwards. This could calm the markets again.
Key Products from the Gustav Heess Production in the USA
Almond oil
Bloom is in full swing. It's an absolutely beautiful time of year in the Central Valley. Bloom conditions are absolutely spot on, temperatures in the mid 60s to low 70s, cool at night, and full sun. The last Almond Board of California shipping report is now showing the 2020 crop to be over 3.1 billion lbs but the demand for this healthy nut is also increasing and prices remain very firm. Especially the usage of almond oil as an ingredient for almond butter is increasing as households are replacing peanut butter with almond butter due to allergenic concerns.
Pistachio Oil
Shipment numbers are strong, and besides some port problems regarding export, international shipments are good as well.
Pistachio bloom appears to be looking like it will happen in week 10 – 11.

Visit our website for always up to date specifications.