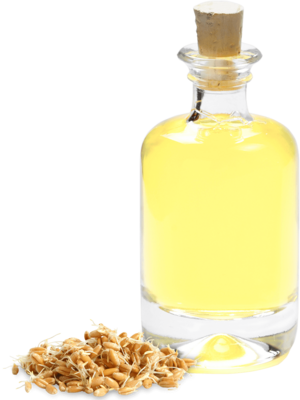 Wheat germ oil
refined extracted Ph. Eur.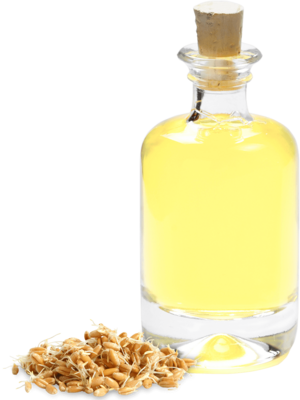 | | |
| --- | --- |
| Origin | Our GMO-free wheat is grown in China and refined in Europe. |
| Certificates | Kosher |
| Article number | 316031 |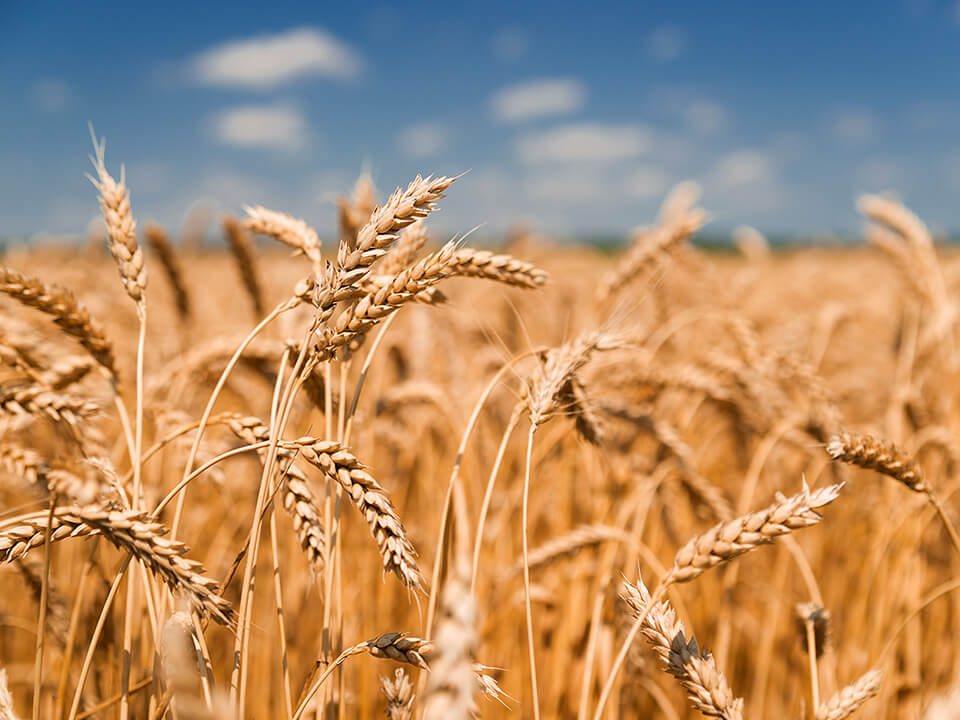 Wheat germ oil refined extracted Ph. Eur. is obtained from the germ of the grain of Triticum aestivum L. by extraction. It is then refined. The oil is prepared using materials and methods to ensure that the content of brassicasterol in the sterol fraction of the oil is not greater than 0,3%.
Clear, light yellow liquid, practically insoluble in water and ethanol 96%, miscible with light petroleum.
Wheat germ oil refined extracted Ph. Eur.
Gustav Heess
In order to constantly guarantee a high quality and a high delivery reliability, a long-term cooperation is required. Our supply chain has existed for many years and gives our producers planning security so that they can concentrate fully on quality.
In order to have full control over the quality of our high-quality wheat germ oil refined extracted Ph. Eur., the refining is carried out by us in Europe.
All production steps and analyses comply with the requirements of the Pharmacopoeia Europaea (Ph. Eur.).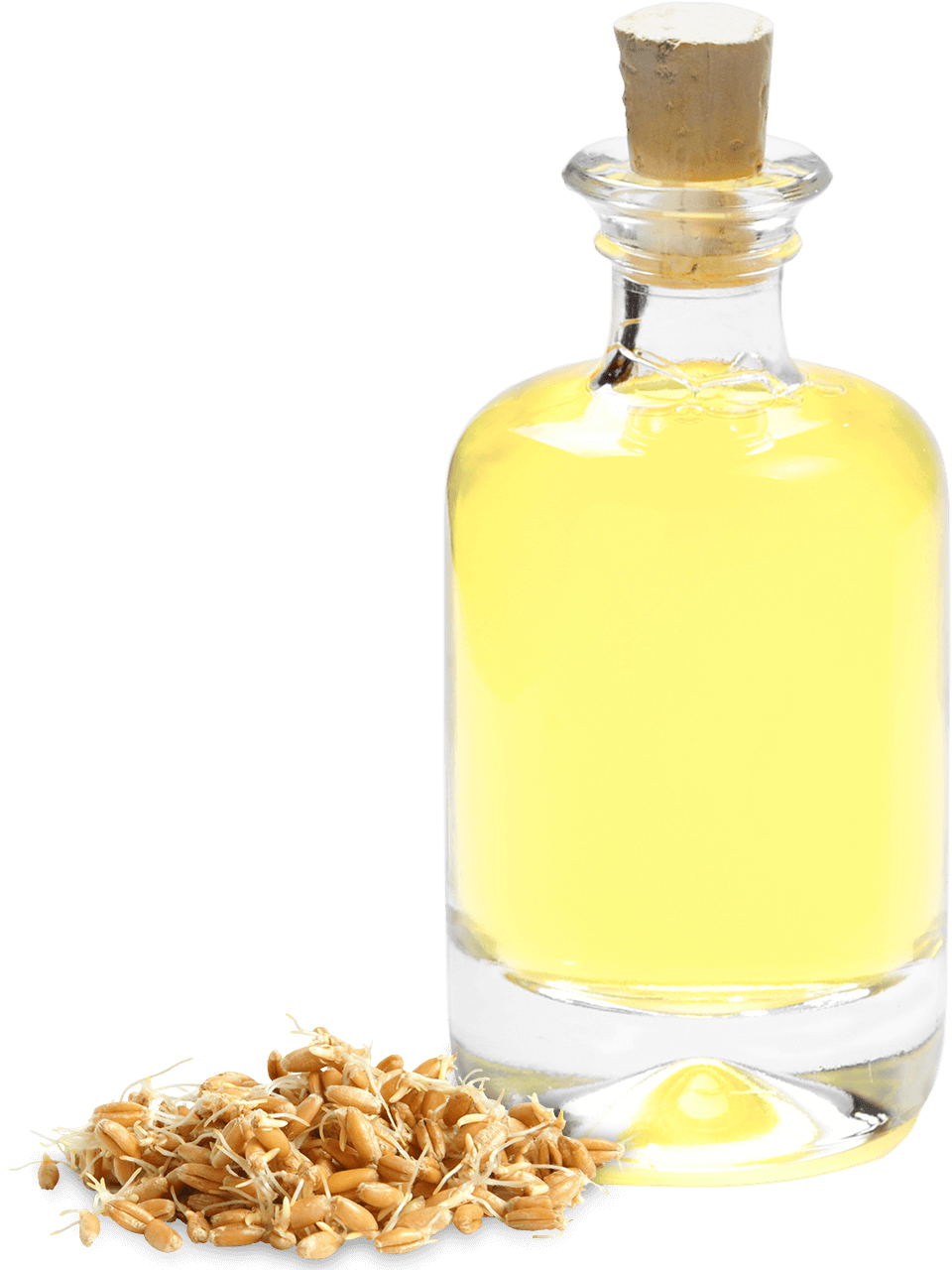 Cosmetics

Wheat germ oil is skin tightening and very moisturizing
improves the elasticity of the skin
Is an important component in skin care
Is often used in anti-aging formulations
Suitable for hair care
Has no regreasing properties
As a component of massage oils
Used for stretch marks and scar treatment
Suitable as ointment base

Pharmaceutics

To strengthen the immune system
To stimulate the metabolic processes
because of its natural content of active substances (vitamin E), wheat germ oil is used as a filling for soft gelatine capsules
INCI name: Triticum Vulgare Germ Oil / Triticum Aestivum Germ Oil
CAS number: 68917-73-7 / 8006-95-9 / 84012-44-2
Botanical name: Triticum vulgare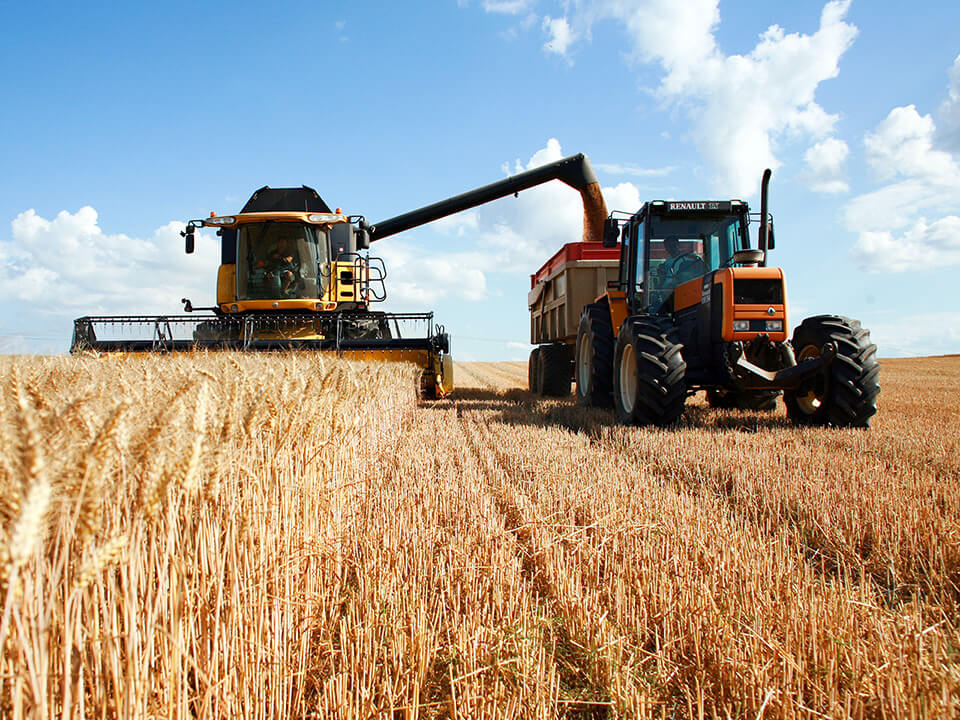 Sustainability & responsibility
Wheat is cultivated worldwide. Genetically modified wheat is becoming more and more widespread and in Germany, too. There have already been field trials with genetically modified wheat. We refrain from genetically manipulated varieties and have therefore been working with farmers from China for many years. They rely on GMO-free wheat varieties and provide the basis for our refined extracted wheat germ oil Ph. Eur., which we refine ourselves in Europe.
25,000 kg
Tank truck
900 kg
IBC
190 kg
Drum
27 kg
Canister
---
General durability: canister 12 months, drum 18 months, IBC 6 months
Nutritional values & composition
| | |
| --- | --- |
| Nutritional value | (per 100 g) |
| Energy | 3700 kJ / 900 kcal |
| Fat | 100 g |
| Saturated fatty acids | 18 g |
| Monounsaturated fatty acids | 21 g |
| Polyunsaturated fatty acids | 61 g |
Composition
| | |
| --- | --- |
| C16:0 Palmitic acid | 14 – 19 % |
| C18:1 Oleic acid | 12 – 23 % |
| C18:2 Linoleic acid | 52 – 59 % |
You want to buy Wheat germ oil?
Ask Gustav Heess now free of charge and without obligation. We deliver Wheat germ oil ...
We offer Wheat germ oil in the following packaging units:

Tank truck
25,000 kg

IBC
900 kg

Drum
190 kg

Canister
27 kg
More Wheat germ oil-qualities
Here you will find more information about Wheat germ oil &